Events
INWF organizes events for its members to foster Indo Nordic/EU Water cooperation. Below are listed upcoming events.
Upcoming events
September 26, 2023 | Online/ New Delhi
A hybrid seminar for all INWF members: Updates on Indo Nordic Water relations, opportunities and networking.
SPRING Water Summit 2024
January 2024 | New Delhi
More information coming soon.
Past events
India's market opportunities: Information event for waterstakeholders in Finland
May 29, 2023 | Helsinki
Information event held in Helsinki for Finnish water stakeholders hosted by the Ministry for Foreign Affairs of Finland, Counselor Dr Antti Herlevi, Embassy of Finland in New-Delhi.
March 9-10, 2023 | New Delhi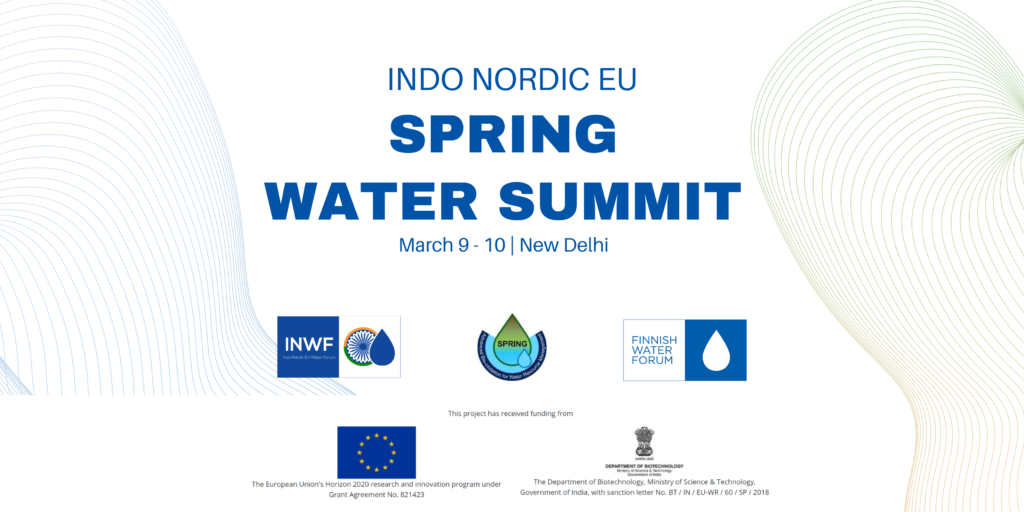 Indian, EU and Nordic multilateral water summit March 9-10, 2023 in New Delhi. Read more about this event.